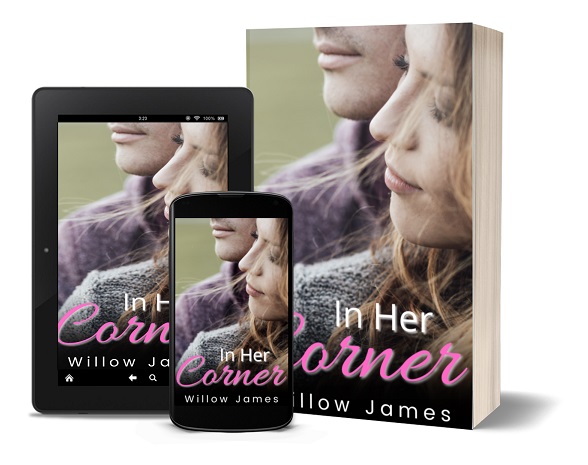 Can Mike's big heart and generous nature help make amends for ruining Katie's life?
Katie and Mike knew one another in highschool. They traveled in different circles and haven't seen one another since a prank gone wrong at the prom led to the destruction of Katie's life in their close-knit town.
Katie has been stuck for months working to raise money and finish her application for vet school. The time for her to leave has finally arrived, but Mike is busy working to interfere again… this time in a good way.
In Her Corner is an enemies to lovers small town New England short romance. It's a quick read that's not short on intrigue and steam. Pre-order here.
It's the second in the Beautiful Boxers series of stand alone novellas.