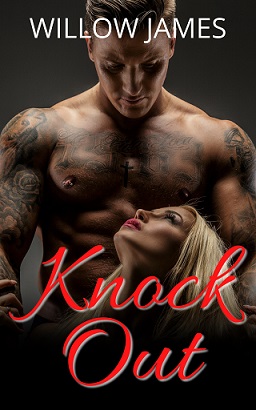 Knock Out by Willow James – Available Now!
Brodie King has only one goal – doing whatever it takes to become a pro boxer. The last thing he wants is to find his mind and body derailed by a luscious, shy librarian. Now all he can think about is coaxing her to come out of her shell and how he's going to make her his.
Humiliated by the only man she ever let into her bed, Tabitha Simms took the job in Walton, MA, determined to play it safe and accept her life as a lonely, quiet librarian. She doesn't count on Brodie, a tattooed, possessive boxer interrupting her life and bringing out a side of her she never knew.
Knock Out is a sweet, steamy romance and is the first short read in the Beautiful Boxers Series. If you love possessive, alpha men, curvy women, hot love scenes, and instalove all wrapped up in a sweet, sexy story then grab a glass of wine and curl up in your favorite spot, because this one is for you.